CEMETERY SOFTWARE
Ground Penetrating Radar
SCROLL DOWN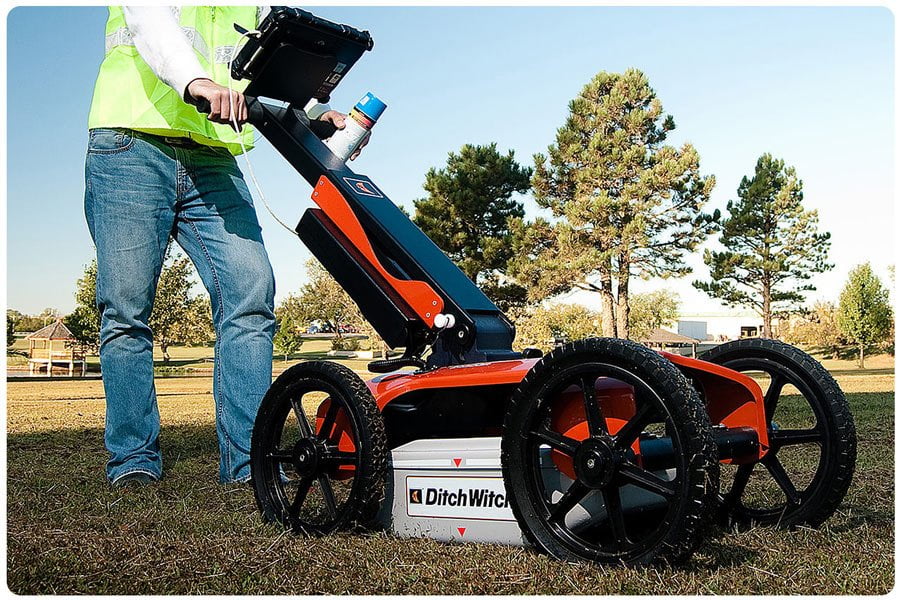 Confirm burial locations, identify anomalies
Ground penetrating radar (GPR) is used to locate underground anomalies—such as unknown burial locations, hidden objects, and water or utility lines—without disturbing soil. A transmitted wave reflects objects found in varying degrees of the soil, and reflected signals are mapped into an image. This image can then be used to analyze materials found in the subsurface. The CIMS team specializes in analyzing GPR data from cemeteries. The data captured by the GPR can then be integrated into your CIMS software.
Key benefits of using GPR
With GPR, our experts can help you gain a better understanding of your cemetery. GPR is a great tool for any cemetery as it is minimally invasive and collects important information about your property.
Confirm burial locations
Locate burials in unknown sections
Scan new areas for hidden objects
Locate water lines or other utilities
Get 2D/3D images of your cemetery
Request Pricing for CIMS
Answer a few simple questions about your cemetery on our Proposal Request Form, and we'll provide you with a free cost proposal, which includes project scope, schedule, a firm cost, and terms and conditions of the cemetery software.
Client Testimonials
"WE LOVE this software! The mapping is great, the queries are great, the color-coding is great, it's all GREAT! The system is very easy to use, and so far, very happy with it."

Wyoming

"This software is easy to use, and the mapping component is wonderful."

Ohio

"Everyone that I've worked with here has been great and very helpful. I'm delighted that I chose Ramaker to work with."

Virginia

"It is a pleasure working with you and Ramaker. I show off my software to everyone who comes through the door!"

Idaho

"I like that the software is very user friendly. I would recommend this software to anyone."

Florida

"The cloud software makes all the difference. The program is so user friendly and easy to navigate."

Ohio