Amazon Web Services Summit
For all clients that use CIMS Cloud or CIMS Light Cloud, Amazon Web Services (AWS) is the company that that hosts the cemetery maps and data. To ensure that Ramaker is best utilizing the features and functionality of AWS, Curtis Paul and Nathan Cavanagh went to the AWS Summit in Chicago a few weeks ago.
They were able to attend classes on mobile app development, server infrastructure and API to better enhance mobile offerings. The keynote address was from the Amazon Chief Innovation Officer, Stephan Orban, and it was great to hear about the fun new technology that Amazon will bring to the Marketplace.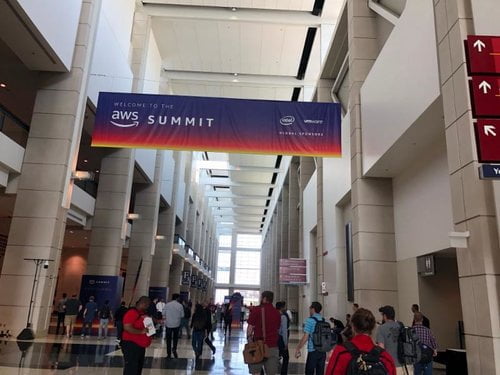 They also learned some of the general trends in technology, such as Capital One going all-in on the cloud and GE migrating more than 9,000 workloads to AWS. These movements to the cloud will reduce data center footprints and save Capital One and GE money. It was great to see these huge companies using the same technology that Ramaker applies to hundreds of cemeteries all over the country.
Nathan and Curtis really enjoyed attending the summit, and we look forward to continuing to offer our clients the most up-to-date technology possible. Below are some pictures they snapped from the event.